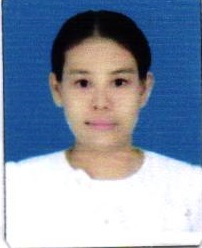 Professor and Head
Dr. Thidar Khaing
---
Vision
-To produce useful Human resources for both eligible IT Engineers and IT researches in ICT sectors.
Mission
-To produce qualified IT engineers by teaching theories and practical effectively, based on curriculum which is in accordance with continuous development of IT technology.
Quality Objectives
-To be the pass rate not less than 82% in according academic year.
-To reduce under 5% of the drop-out rate of students.
Graduate Attributes (GA-12)
Engineering Knowledge: An ability to apply knowledge of mathematics, science, engineering fundamentals and IT engineering concepts relevant to the core of information technologies
Problem Analysis: An ability to identify the complex IT engineering problems, conduct appropriate experiment, as well as analyze and interpret the data using the engineering principles related in IT fields
Design/Development of Solutions: An ability to solve the complex engineering problems and design a system, component, or process to meet desired requirements within the constraints such as economic, environmental considerations, cultural, social, public health and safety
Investigation: An ability to conduct investigation of complex engineering problems using project-based knowledge
Modern Tool Usage: An ability to use the appropriate current techniques, methods, resources, and modern IT tools necessary for IT engineering practices
Engineer and Society: An ability to apply the contextual knowledge and understand the impact of engineering solutions in a global, economic, environmental, cultural issues and social contexts
Environment and Sustainability: An ability to understand the sustainability and the global and local impacts of professional engineering work
Ethics: An ability to apply professional ethics and responsibilities of IT engineering and norms of engineering practice
Individual and Teamwork: An ability to function effectively as an individual and as a team member or leader to meet the objectives in diverse teams and in multi-disciplinary environment
Communication: An ability to communicate and collaborate effectively in a variety of professional engineering contexts
Project Management and Finance: An ability to take the leader or team member to manage the projects in related IT fields and multi-disciplinary environment by considering the constraints such as time, cost, and quality
Life Long Learning: An ability to learn and adapt the rapidly changing IT technology for life-long learning independently
Program Educational Objectives (PEO) 
Our programme commits to
Produce qualified engineer who can apply ICT engineering knowledge and practice in accordance with the fundamental scientific and engineering principles to solve complex engineering problems systematically, creatively and innovatively, with the aids of modern analytical and design tools including research methodology.
Cultivate engineer who is able to communicate and collaborate effectively as a leader and/or team player in diverse destinations of IT engineering and in multi-disciplinary environment, endeavoring for responsible leadership and engineering innovations.
Boost development of an engineer who practices professional virtues with strong commitment to moral and ethical responsibilities in the course of IT engineering practice, considers natural resources, public health and safety, and environmental sustainable policies, and is committed to the whole personal development through life-long learning.
Contribution of the GAs to the PEOs
 
GA1
GA2
GA3
GA4
GA5
GA6
GA7
GA8
GA9
GA10
GA11
GA12
PEO1

√

√

√

√

√

AI
Technical Competence
PEO2

√

√

√

AI
Communication skill and leadership
PEO3

√

√

√

√

AI
Professional ethics and Lifelong Learning
** AI = Achievement Indicator